Frequently Asked Questions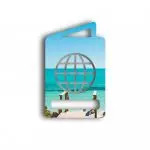 Do I need a passport?
Yes!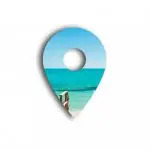 All our holiday villas are located on the most populous island in TCI, Providenciales (Provo for short). Provo is home to the main airport in TCI, the Providenciales International Airport (PLS) and is the tourism & commerce center of the country.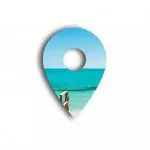 Providenciales is one of 40 islands in the tropical paradise known as Turks and Caicos. Located approximately 575 miles southeast of Miami, TCI is east of Cuba and North of Haiti, the Dominican Republic, and Puerto Rico.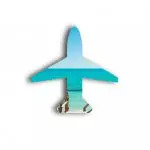 What is the Airport code?
PLS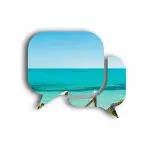 What language do they speak?
The official language of Turks and Caicos is English and the currency is the US Dollar.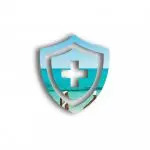 Do you offer travel insurance?
Yes we do, contact a villa specialist for details.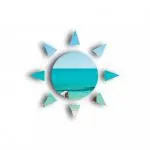 What is the weather like?
TCI enjoys an arid climate with an average 350 days of sunshine per year; temperatures ranges from the mid 70's to the high 90's, typically. Although, technically located in the Atlantic Ocean, the islands are a part of the Caribbean.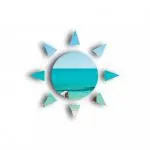 Do you ever get seaweed on the beaches?
Since 2018, like many parts of Florida, Mexico, and the Caribbean, Sargassum seaweed can appear on the beaches--usually between late Spring/early Summer and early Fall. So far, it's been limited to Long Bay. When this phenomenon occurs, the seaweed is cleared once per day typically.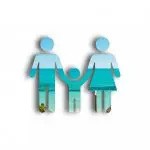 Are children allowed in the villas?
Most of our villas welcome children and infants, though they DO count towards occupancy. Our one bedroom cottages will allow one baby/child to accompany up to 2 adults. Please note: additional weekly fees will apply.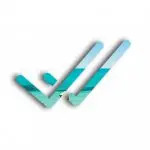 Do you offer any all-inclusive packages?
No, our villas are all self-catering. We are happy to make recommendations for fishing, restaurants, kayak tours, etc.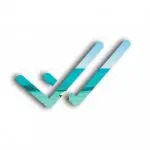 You can find a list of staffed properties on our sister company's site, TCI Lux.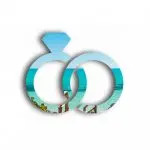 Can I get married at one of the villas?
Unfortunately, our villa owners do not permit weddings.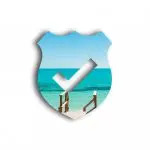 Is the island safe?
While Turks and Caicos remains one of the safest countries in the Caribbean, theft does occur. Please give us a call if you're concerned, we have been frequent visitors of Provo for years and are happy to answer all your questions!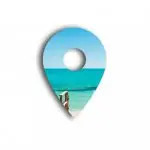 Do you offer other islands?
We specialize in Providenciales and only Providenciales -since 1970! We are experts in all things Provo.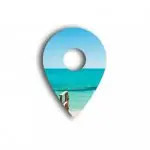 Are there nude beaches in Provo?
You would be amazed how often we get this question! The answer is no, sorry!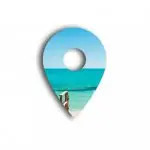 What is the time zone?
Eastern Standard Time.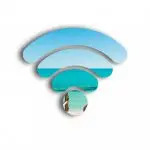 Will my cell phone work on island?
Most cell phones will be in roaming status on island. What we generally do is put our smart phones on "airplane mode" and connect to the wifi in the villa. Check with your service provider for roaming rates.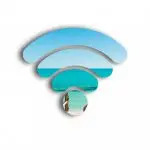 Is there Wifi in my villa?
All our cottages and villas have wifi, but wifi can go down at any time. Most guests don't experience issues, but Provo is a small island (23 miles wide) and infrastructure glitches can cause internet access to go down from time to time. During the day? Go outside and enjoy the beach! During the night? Have you ever looked at the stars in the Caribbean?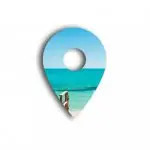 Can I get an early check in/late check out?
We would love to accommodate that request, but the maids do need the full 4 hours in between the 10:00 check-in and 4:00 check-out to clean and prepare the villa.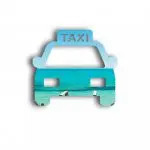 Can I take a taxi?
There are taxis on the island, but most of our guests rent cars. Taxis can be few or far between on this small island, and we personally prefer to have a rental car for grocery trips, restaurants, or to check out our favorite secret spots!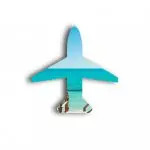 Is there a Direct Flight from my city?
Airline Services To Providenciales International Airport (code PLS): These cities have non-stop flights direct to Providenciales (subject to change by the airlines at any time): • Atlanta on Delta • Boston on American • Boston on JetBlue • Charlotte on US Air • Dallas / Fort Worth on American • Fort Lauderdale on Spirit • Kingston on Sky King • London on British Airways • Miami on American • Nassau on Sky King • New York on American • New York on JetBlue • Newark on Continental • Ottowa on Air Canada • Philadelphia on US Air • Toronto on Air Canada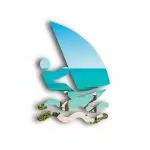 Click here to visit our things to do page for more details!