Operating in Providenciales, Turks and Caicos, for the last 50 years has made us experts in all things TCI.Ask us anything!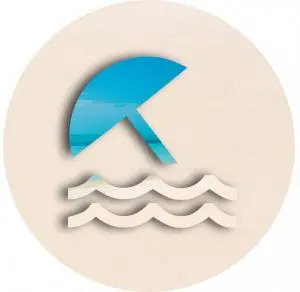 World-Class Beaches
Home to the Caribbean's most sought after beaches, Providenciales is second to none! As the hallmark of the Turks & Caicos, we've heard it all about Grace Bay Beach, but you will find countless other beaches just as worthy. The experience will vary slightly, like for instance, some are great for snorkeling and some are great for privacy -we'd love to tell you more about it.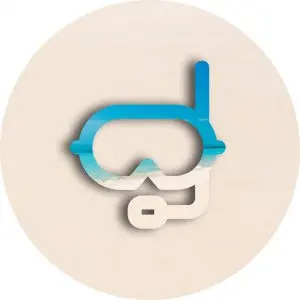 Snorkeling
Catch a glimpse of the underwater beauty of Turks and Caicos by snorkeling in one of the many reefs. Smith's Reef offers some of the best snorkeling in the country -ask us to find out about other hidden gems! All our beachfront properties in Turtle Cove offer amazing snorkeling right outside your door!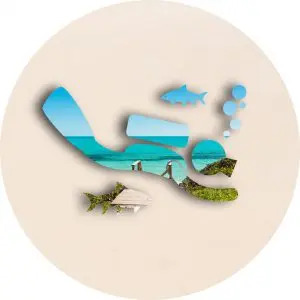 Scuba Diving
Turks and Caicos is world-famous for its beautiful coral reefs and crystal clear waters. Whales, dolphins, sea turtles, and countless types of fish call these tropical waters home, drawing thousands of experienced and new divers every year. Our CEO is an avid diver and he'd love to share his favorite dive companies on island -contact us for all the details!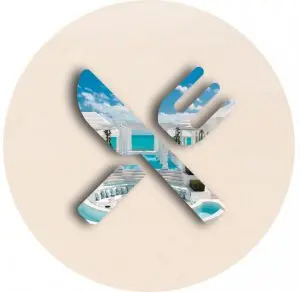 With over 80 restaurants spread across the island, Providenciales has no shortage of delicious alternatives for all your meals. Seafood is the staple, perhaps the freshest seafood we have ever tried, but you will certainly find everything from pub food to high-end dining; the world is your oyster. All our villas in Turtle Cove even feature walking distance to 6 of these restaurants/bars!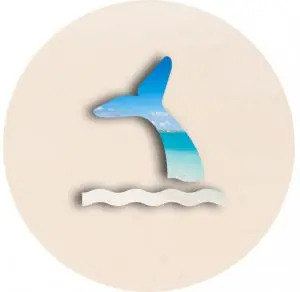 Whale Watching
Between December and April, Humpback Whales trade the cold Atlantic waters for the warm Caribbean sun -much like the rest of us! These magnificent creatures can be spotted from Salt Cay to Providenciales on one of the island's many excursions.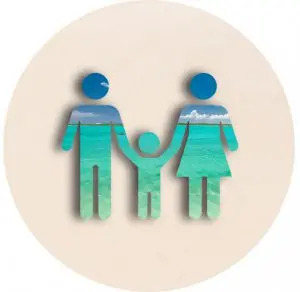 Kids Activities
Provo features 3 beautiful beaches with typically shallow, calm waters: Long Bay, Taylor Bay and Sapodilla Bay -all favorites amongst families with young children! Parents can also take their young ones on a hiking adventure to see centuries-old pirate carvings, visit the island's conch farm, take a trip in the Undersea Explorer, and play in the beachfront playground; just to name a few.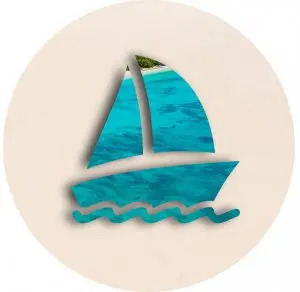 Boat Tours & Excursions
Travelers will find plenty of options from the exhilarating to the laid back & relaxed. Glow worm tours, snorkeling & scuba diving excursions, island hopping, jet ski tours, kayak & paddle boarding excursions, and all sorts of adventures. We have all the tips & tricks -ask us!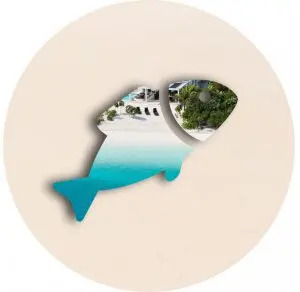 World-Class Fishing
Turks & Caicos is world-renowned for Bonefishing, Deep Sea, and Bottom/Reef Fishing. For deep sea, the winter months are great for catching wahoo and mahi-mahi. The warmer summer months are wonderful for catching tuna and blue marlin. Bonefishing is always a treat; Provo's shallow waters make it ideal all year long! We are excited to share our contacts and best tips -send us your questions!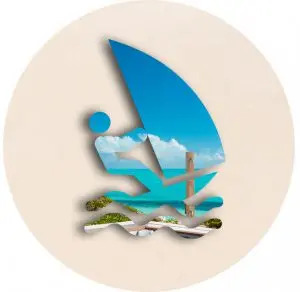 Water Sports
Wake surfing, wakeboarding, water-skiing, tubing, parasailing, kite surfing, jet skiing, flyboarding, boating, kayaking, paddle-boarding, eco-touring, and more. Running out of fun things to do is not a likely scenario!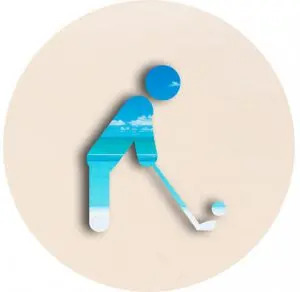 Golf
Play a round of 18 holes at the local Golf club; known for its natural, rugged layout combined with the natural flora and fauna of the Turks and Caicos Islands.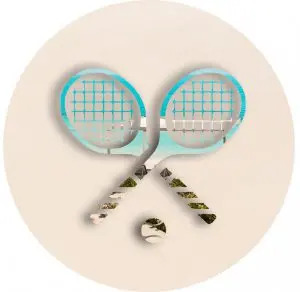 Tennis
Two of our beachfront estates feature a private tennis & basketball court -perfect for the athletic! You can also find tennis courts at the local Golf club. We'd love to tell you more!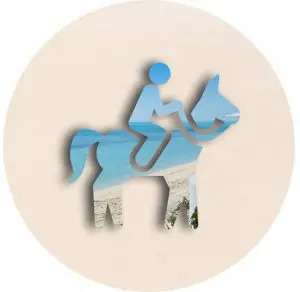 If you have ever imagined riding a horse down a beautiful, secluded beach with crystal blue waters, then this might be the day trip for you. Provo Ponies began as a rescue facility for abused and neglected horses and today offers eco-friendly tours to travelers.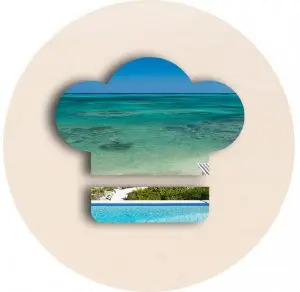 Hire a private chef to shop for groceries and/or prepare meals right at your villa! We'd be happy to share our experience with the companies on island that offer these services.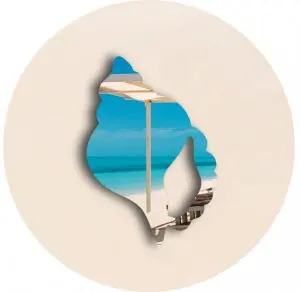 Conch
Conch is not only the island's main export, it's a cultural icon! There are many ways to experience it: visit the local conch farm, snorkeling, local crafts, and last but not least you can experience its (wonderful) taste. There are many ways to try it and restaurants that serve it -one thing's for sure, you're in for a treat! Conch is best enjoyed by the beach -ask us where!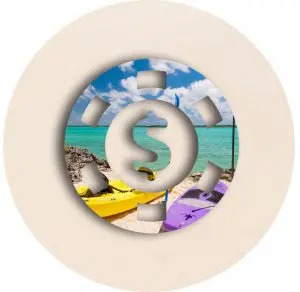 Casino
Hit the island's casino for hours of entertainment with resident players and newcomers alike.