TC Villas Restaurant List
TC Villas Restaurant List
---
There are over 100 restaurants on the island; however, these are our current favorites.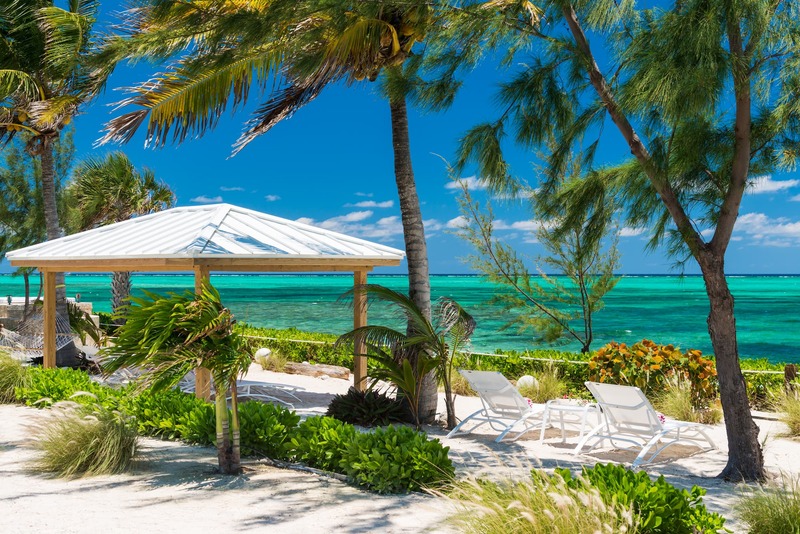 ---
COCO BISTRO
Very romantic outside dining in a lush tropical setting under the palms with long fronds forming a ceiling not unlike a nave in a church. Experienced chef/owner, Stuart Gray prepares lovely and creative dishes. Prices are slightly above moderate and well worth it. Turn right past Sunshine Nursery, then another right to the Moroccan style red building.
MR. GROUPERS
Located in the middle of the island next to a gas station, Mr. Groupers is not where you go to enjoy amazing views. However, if you want the best fish you have ever had in your life, stop by. Try the coconut encrusted grouper, you will be glad you did.
BACI
Also located in the Turtle Cove area and sharing a parking lot with Sharkbite Restaurant. Here you will find very good Italian food specializing in excellent veal, pasta, and lobster dishes. The thin crust pizzas are superb! And, so are the Caesar salads. This is a place where you can have very good food at the water's edge at moderate prices with great service.
BAY BISTRO
Best breakfast on island! Located at the Sibonne Beach Hotel, next to the Somerset and Palms Condominiums,BayBistro offers pleasant, picturesque, covered beachside dining at the edge of Grace Bay invoking a feeling of 'old Provo'.
DA CONCH SHACK
Everybody loves Da Conch Shack! Grab a table and order a conch salad, (best to share so you will have room for more), steamed conch, cracked conch (actually fried conch), Creole conch, fried snapper, and if Lobster is in season – August through April – try one of the lobster dishes. Food is very good, atmosphere is just right, and prices are cheap, it is right on the beach. There is live music on Friday nights.
LAS BRISAS
Located on the shore of beautiful Chalk Sound, offering a creative tropical menu as well as tapas in a delightful waterside setting. They even have a pontoon boat available for a small fee to take you out on Chalk Sound. Las Brisas also has a very pleasant bar area, friendly staff, and reasonable prices. Located at Neptune Villas on the Chalk Sound Road, just off South Dock Road. Open for Lunch and dinner -closed Tuesdays.
MAGNOLIA
Located in the Turtle Cove area on the terraces of the Miramar Hotel, Magnolia offers one of the best views on the island with good food and service. This is a great place to watch a sunset while having a drink at the bar or while having dinner (closed at lunch). I love the Caesar salads here, and the appetizers can be very creative and good.
HEMMINGWAYS
Located by the beach at The Sands Condominiums, offers you great fish and chips, conch chowder, conch fingers, and other local items in a pleasant, relaxed, indoor or outdoor, beachfront setting, at reasonable prices and the service is always excellent. The Angus Beef appetizers are also quite good. Live music on Tuesdays and Thursdays and barbecue on Tuesday as well.
CAICOS CAFÉ
Good, creative food in a laid back tropical atmosphere. Located on Grace Bay Road at the rear of a small 'U' shaped shopping area, just past Ports of Call, is a Provo favorite with outside covered dining invoking a feeling of the tropics, owned by a French couple Perike and Daphne. Great lobster salad for lunch (in season Aug thru April), and of course the French know how to make a good vinaigrette dressing! The menu is extensive, and all dishes are very well prepared.
ANACAONA
Located at the Grace Bay Club, the food varies here but it is typically very good and the beachfront location and tropical surroundings are elegant and quite lovely. At night you may want to have a drink by the open fire pit. Open for lunch and dinner - expensive at dinner, reasonable at lunch. It's worth a visit, even if just to the circular bar (best pina coladas!).
BELLA LUNA
You might not expect to find excellent Italian cooking on a tropical island, but the dishes chef Cosimo prepares would be rated highly in any city. The veal dishes are superb, as are is his fresh fish specials. Hands down, Cosimo makes the best marinara sauce anywhere! You may dine inside or outside in this pleasant contemporary structure once you get past the awkward rear entranceway. Located near the Salt Mills and across from the Renaissance. Reservations suggested.
COYABA RESTAURANT
Rare is the place where you want to have everything on the menu, but here you do make such a wish when reading the menu and this wish is amplified after the first bite. Not only are the food and service superb, the creative gourmet dishes are beautifully presented. Located next to Caribbean Paradise Inn, near Grace Bay Club. Pricey but worth it. Good wine list too. Reservations recommended.
SHARKBITE
Located in the Turtle Cove area where you can dine in a very casual 'old Provo' atmosphere at the water's edge. Menu features quesadillas, conch chowder (my favorite!), fried grouper, chili, nachos, etc. All are good and the prices are quite reasonable. Great place to come play darts, foosball, slot machines—fun, casual, inexpensive. 2 for 1 happy hour on Fridays from 5-7.
HAVE LUNCH AT ONE OF THE CONCH SHACKS
Do you want a taste of true island flavor? Try one of the conch shacks on the Blue Hills Road. Here you will eat (notice, I didn't say 'dine') in a tropical environment directly on the beach. Shortly after you order conch you can watch your waiter wade into the sea and retrieve a conch and prepare it as you watch. Very highly recommended is the cracked (fried) conch, and conch salad. The conch shacks are cheap, casual, and an experience you will not find anywhere else. The food is great, fresh, and you will know you are not paying for atmosphere (although the atmosphere is quite delightful)! To get to the conch shacks, take the Blue Hills Road off the Leeward Highway, and once on the Blue Hills Road, turn right at the first paved road which will dead end at the sea. Turn right or left and you will find.....
PRIVATE CHEF SERVICES
Invite Chef Alessandro to join you in your spectacular villa or take you on a culinary adventure under the stars, on the beach, or at your dining table! Whether it's a magical dinner on the beach for two or a relaxed evening of delight in your dining room with family and friends, he will bring you the pleasure of mouth watering creations to indulge in. Let Alessandro take care of it all while you sit back, relax, and enjoy the evening. Whether it's island favorites like conch and lobster you are after or freshly made pasta and sauces, he will cater to your needs with personalized menus and service. Private cooking classes are also an entertaining way to spend an evening before enjoying the fruits of your labor! Variety is the spice of the islands so call him to plan your unforgettable private dining experience. Alessandro can be reached by email at dralexmash@hotmail.co.uk or by phone at 649 432 8292. Prices are reasonable, and the food and service is excellent.