More commonly known as "Provo," Providenciales is the most developed island in Turks and Caicos. It's home to award-winning beaches like Grace Bay, TCI's main airport (PLS), beautiful National Parks, the Caicos Banks, and much more. Whether you're a water sports enthusiast, a nature lover, or simply seeking relaxation, Provo offers an array of experiences that will leave an indelible mark on your heart.
---
Our villas are located on some of the island's most sought-after and beautiful beaches.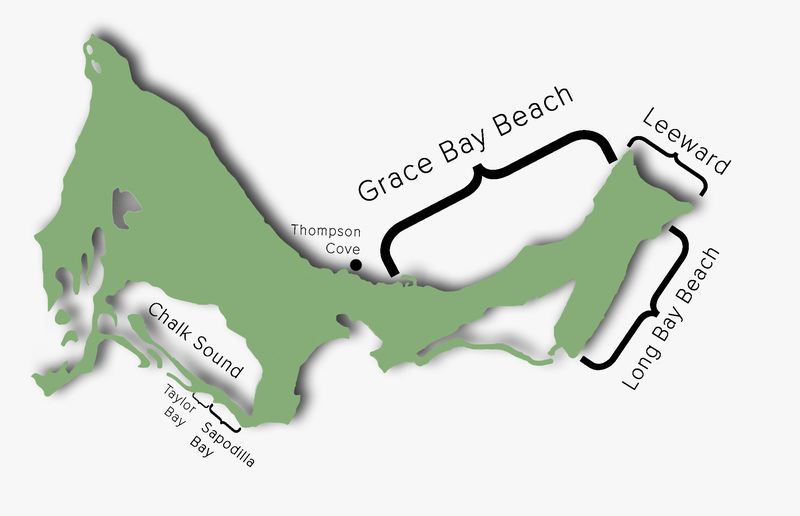 Grace Bay Beach Long Bay Beach Taylor Bay Beach Sapodilla Bay Chalk Sound Thompson Cove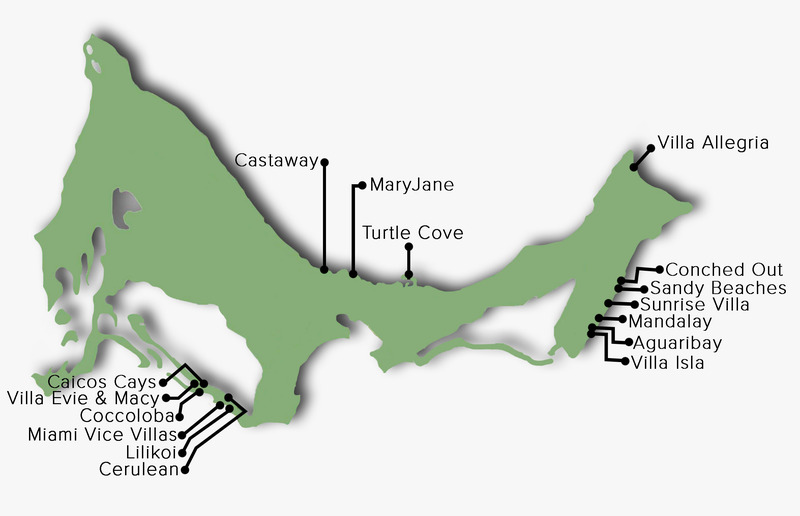 Each villa is thoughtfully situated to provide you with direct access to these natural wonders, making your stay with us an immersion into the true essence of Providenciales. Whether you're seeking a romantic escape, a family adventure, or a serene retreat, our beachfront villas promise a slice of paradise right at your doorstep.

Turtle Cove, located on the western edge of Grace Bay Beach, stands as an upscale residential neighborhood. This locale hosts the island's main marina and provides easy walking access to an array of amenities, including restaurants, bars, tour operators, coffee shops, and more. Additionally, within the vicinity, you'll find Smith's Reef, a protected reef ecosystem teeming with marine life.