A Pontoon Tour of Chalk Sound in Turks & Caicos
A Pontoon Tour of Chalk Sound in Turks & Caicos
---
Located on the Southwestern region of Providenciales, Turks and Caicos Islands, Chalk Sound is a Protected National Park of the TCI with some of the most beautiful turquoise water we have ever seen. The startlingly gorgeous hues of blue are given color by the shallow water and the powder white sandy bottom of the sound. This lagoon is peppered with hundreds of tiny rock islands adding another level of appeal to the seascape.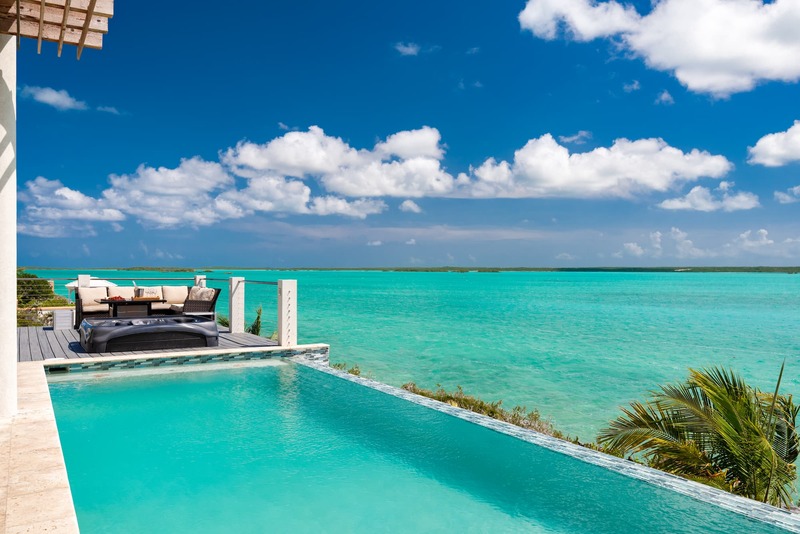 ---
The trip is approximately 2.5 hours of family-friendly fun. You can feed hundreds of wild Iguanas, enjoy the incredible sights, and go over a sunken plane (with an incredible story behind it), among other things! One of our favorite parts was snorkeling over this sunken plane and listening to the tour guide's explanation. We've done this a few times ourselves and it's always a pleasant experience. Afterwards, you can all sit back and relax with a cocktail at Las Brisas overlooking the lagoon.
Our pontoon boat was partially shaded and comfortable. The crew was very informative about the lagoon and surrounding landmarks. They also knew quite a lot about local wild life and the fish and birds who call Chalk Sound their home. We got light refreshments including beer for the grown ups and soft drinks for the kids. See the sound and a lot of the tiny islands within the Protected National Park.