A Special Morning Yoga Class Unique to Only the Turks and Caicos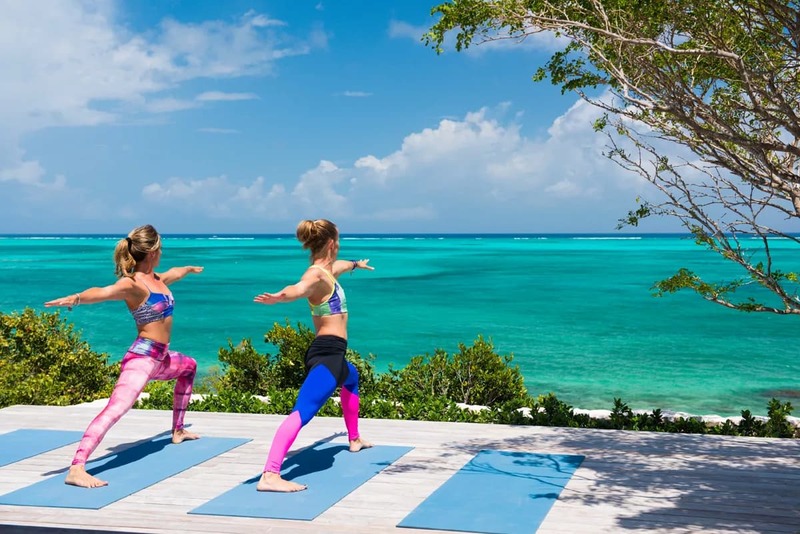 A Special Morning Yoga Class Unique to Only the Turks and Caicos
In Provo, looking after one's health comes hand-in-hand with the natural beauty of the island. Your life is generally active: walking a lot, snorkeling, swimming and the list goes on. With so much nature around you it's hard to deny it and stay at home all day. This series is dedicated to the lifestyle of health and wellness.
---
It doesn't get much more picturesque than this. Nothing but the meditative sound of ocean waves crawling towards the shore and the sight of the Caribbean sun rising into all it's life providing beauty.
There's only one caveat, you will probably be admiring the beauty while doing downward dog and breaking a sweat. Everyday at 8am, a class called the "Beach Enclave" is offered 10-minutes from Retreat Yoga's Grace Bay studio.
Designed for students of all levels, you're welcome to try it for the unique beach experience that it is. I mean who else can say they started their morning off feeling freshly invigorated by exercise and the natural beauty of the Caribbean? Let those exercise endorphins run wild.
Retreat Yoga also offers classes such as "Gentle Flow Yoga", "Hatha", "Stretch and Restore", "Deep Power Flow", "Kids Yoga", and "Yoga Sculpt". See what each class offers.
---
Has Anybody Ever Regretted Doing Morning Exercise?
From our extensive hypothetical poll, the answer seems to be NO! You'll always be glad you went and your morning schedule will start off with some positive energy. Win-win!
If you're one to keep your physical fitness goals up to par even while on vacation and the thought of breaking your habits makes you anxious, then we highly suggest you visit Provo in the Turks and Caicos to visit Retreat. Your routine won't skip a beat and you'll be surrounded by other like-minded individuals.
Not everybody wants to veg out while on vacation! Yoga and mindfulness is a core source of happiness for countless people so having your daily dose while on vacation is downright essential to a fulfilling vacation.
It also doesn't hurt that you'll be overlooking in the most beautiful place in the world now does it?
See more of their studio and instructors on their Instagram and Facebook.
---
Two Ambitious Sisters Wanted to Provide Healthier Options in Provo
Retreat Yoga and Wellness Studio started in 2014 and was created by two yogi sisters from Ontario Canada, Laura and Lindsay.
They believed that providing the world with what they do best would be their greatest gift and purpose.
On top of Retreat Yoga studio, Laura and Lindsay also own Retreat Kitchen, a vegetarian cafe and juice bar located in the Turks and Caicos Islands. They serve lunch daily from Monday-Saturday and all our soups and salads are vegan-friendly and made daily with fresh ingredients.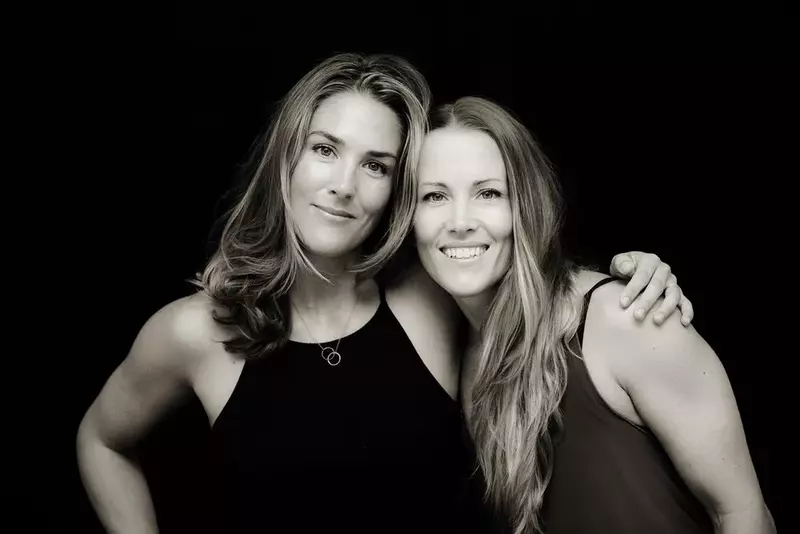 ---
It's safe to say that they've both been successful in sharing their beliefs and values with the beautiful island of Provo. Thanks to these two, living a healthy lifestyle in the Turks and Caicos has become much easier!
Come down for a Retreat visit for your body, spirit, and mind.