Fall Fun in Turks and Caicos: Unforgettable Activities at Attractive Rates!
Fall Fun in Turks and Caicos: Unforgettable Activities at Attractive Rates!
---
As summer fades away and the crisp autumn air rolls in, Turks and Caicos become a hidden gem waiting to be explored. Fall is a magical time to visit this stunning archipelago, and it comes with a delightful surprise— the most attractive rates of the year! In this blog post, we'll take you on a journey through the fantastic activities you can enjoy during the Fall season in Turks and Caicos, ensuring an unforgettable vacation that won't break the bank.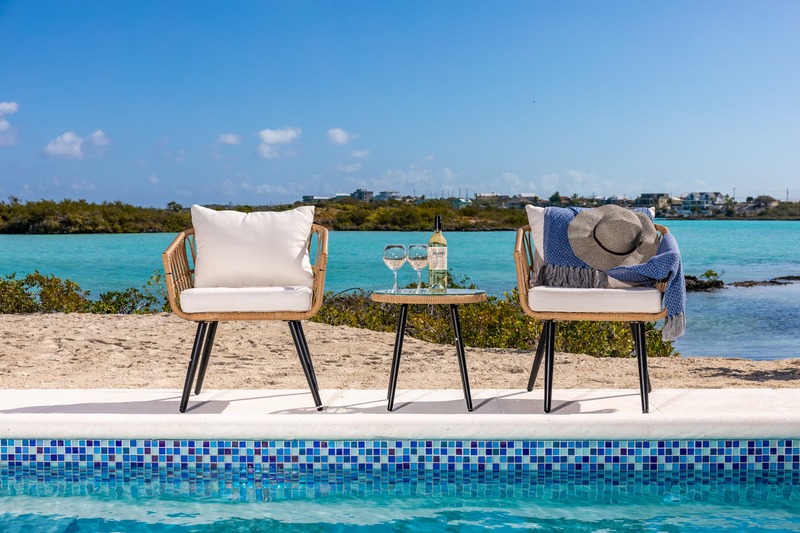 ---
Beach Bliss:
The turquoise waters and powdery white sands of Turks and Caicos remain just as inviting during the Fall season. Embrace the tranquility as the beaches are less crowded, allowing you to claim your slice of paradise. Soak up the sun, go for a refreshing swim, or unwind with a book under the shade of a swaying palm tree. This is your opportunity to experience the true essence of relaxation.
Snorkeling and Diving Adventures:
Fall brings optimal conditions for underwater explorations. The clear and calm waters create perfect visibility, granting you a front-row seat to the vibrant marine life that Turks and Caicos is renowned for. Grab your snorkeling gear or embark on a diving excursion to witness the stunning coral reefs and colorful fish and maybe even encounter graceful sea turtles. The Fall season offers a fantastic chance to dive deeper into the enchanting world beneath the surface.
Watersports Galore:
Calling all adventure seekers! Fall is the perfect time to indulge in thrilling watersports activities. Turks and Caicos has it all, whether it's kayaking through picturesque mangroves, paddleboarding along the coast, or trying your hand at kiteboarding. With fewer crowds, you'll have more space to unleash your inner water enthusiast and make unforgettable memories.
Exploring Nature's Wonders:
The Fall season in Turks and Caicos offers mild temperatures, making it ideal for outdoor adventures. Take a scenic hike along the rugged coastline, explore the nature reserves, or discover the hidden coves and caves that dot the islands. The natural beauty of this archipelago will leave you in awe, and the Fall season grants you the opportunity to immerse yourself in its wonders.
Cultural Experiences:
Immerse yourself in the rich culture and history of Turks and Caicos during the Fall season. Attend local festivals and events, visit historical landmarks, or explore charming towns and villages. Engage with the friendly locals, savor traditional cuisine, and learn about the island's fascinating heritage. This is your chance to experience the authentic charm of Turks and Caicos in a more intimate setting.
Fall in Turks and Caicos offers abundant activities, breathtaking beauty, and the added benefit of attractive rates. Whether you seek relaxation, adventure, or cultural immersion, this season has it all. Embrace the opportunity to enjoy the archipelago's pristine beaches, underwater wonders, thrilling watersports, and captivating culture. Don't miss out on this perfect time to experience Turks and Caicos at its finest while enjoying incredible value for your vacation.