Family Adventures in Paradise: A Memorable Provo Getaway with TC Villas
"Family Adventures in Paradise: A Memorable Provo Getaway with TC Villas"
---
After five long years, my family and I finally returned to Provo to enjoy a week in paradise. Now that our kids are older (13 and 16), my husband and I felt it would be a perfect time to visit again and see some of the new villas we've added to our TC Villas "family." While we've traveled quite a bit with our kids over the years, we have always found Provo to be one of the better spots to take kids.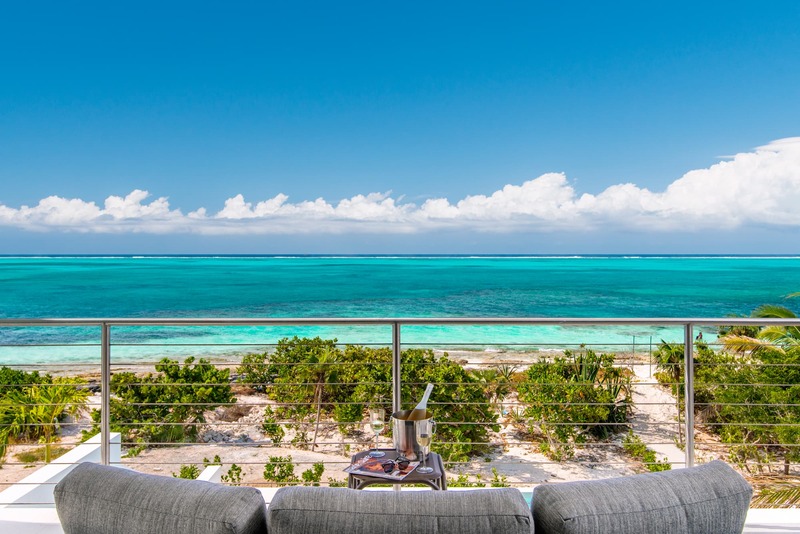 ---
No, we have never even considered as much as a day pass at Beaches; the island itself has more than enough to offer! This time, we stayed at a wonderful 3 bedroom cottage in Turtle Cove called Sandpebble which we absolutely loved. In fact, it was perfect for our family. The upstairs bedrooms were spectacular--ours had a view of the ocean and our daughter, who somehow managed to negotiate the other upstairs bedroom, had views of the rear of the property, which was lovely. Our son stayed downstairs in the smaller bedroom, which in all fairness, is inferior to the other two, but he was happy, and we made up for it by treating him to a day of bonefishing. The space in this cottage was surprisingly generous and the decor was very tasteful. I can't think of anything at this cottage to improve upon.
Over the years, we've enjoyed many of the activities the island has to offer, so we didn't feel the need to repeat them, although we gave serious thought to another UnderSea Explorer tour, since that has been a highlight in the past. This time, we booked a half day sailing excursion with Ocean Vibes, which was a blast. We met other families on the boat and thoroughly enjoyed everyone, including the crew. It was pouring rain for half the time we were on the boat, but we still snorkeled, visited the majestic oasis that is Big Water Cay, drank delicious rum punch, and had a glorious time.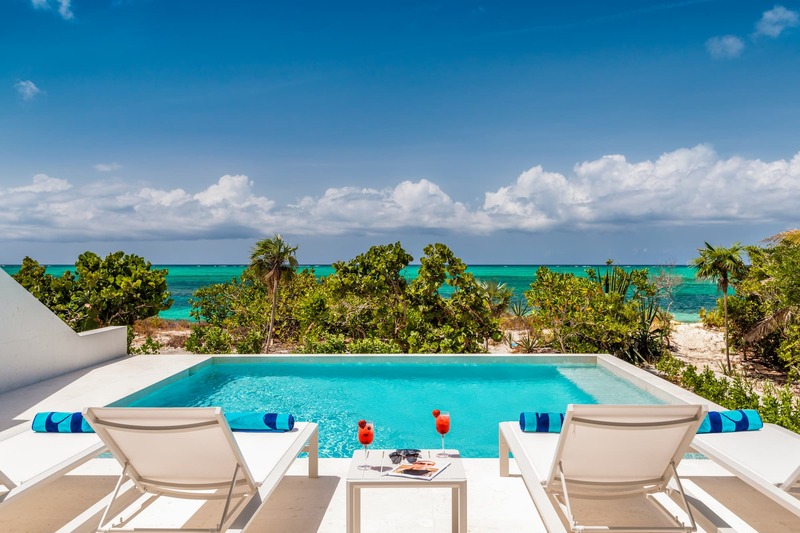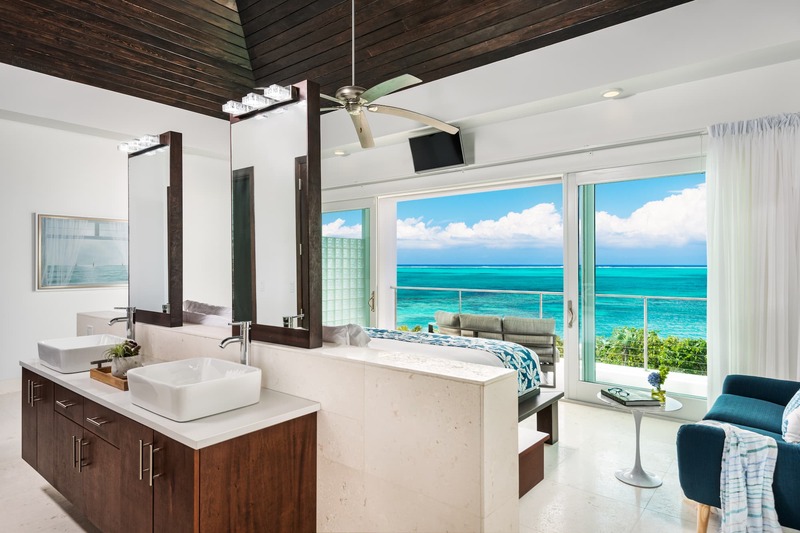 The kids also wanted to try e-foiling, which is sort of like surfing on an electric powered surfboard. While challenging, this was a ton of fun. We did this over on Grace Bay, in front the resorts and my husband and I sat on the beach, sipping a pina colada from Grace Bay Club (the best!) and enjoyed every minute. We recommend this to those families with active/athletic kids (or adults). My husband is dying to try kite boarding, but that takes far more training time and practice--this was about an hour or so.
We had loose plans for the rest of the week. We really needed some time to just relax as a family before school started and we didn't want to overschedule our week. In fact, after the boys spent the day fishing, we enjoyed the evening chilling out by the pool, fixing tacos, and watching a movie on the Roku we brought (this came in handy on a rainy afternoon too!). Another low-key afternoon was spent at Taylor Bay on the South side. Taylor Bay has always had a special place in my heart; it's the secret I hesitate to share and is always my favorite afternoon on my trips to Provo. We bring a cooler, floats, and our travel speaker and enjoy swimming/floating as the sun sets. We love Las Brisas, so we stop by there for dinner before heading back to Sandpebble.
The saying one traveler quoted to me is worth repeating: "bring half the clothes and twice the budget." You really can get by with a small carry-on. I saw a few people at the airport with several bags per person and wondered what in the world they were thinking. LOL. It's not "that kind" of island; if you've been there before, you know it's a casual spot. There are no galas; there's no need to bring a sport coat.....and there's nobody to impress. Pack lightly and bring a couple of laundry pods; you'll be fine. You'll also thank yourself as you breeze through the airport.
Packing was so easy in terms of clothing, but as far as other items we enjoyed having, we found a few that really came in handy. We all brought our insulated cups. If you make a drink to take out to the beach, it'll melt in a few minutes. The insulated cup was well worth the real estate it took in our luggage. My next best tip is to bring your own water filter if you can. We brought a Zero Water pitcher/filter and yes, it was every bit as inconvenient to bring in our bags as you may imagine, but boy, were we glad we had it. We stuffed clean t-shirts in it for packing, so it minimized space in our luggage, and the idea of buying and disposing of all those plastic containers didn't sit well with me. Hopefully, someday, all villas will supply this for guests, but until then, consider bringing your own. We brought a travel Scrabble game and a small portable speaker (although we were pleasantly surprised to find one in the house--not all villas supply them). Still, we were glad to have our own so we could take it to the beach, which we would never do with someone else's speaker. We could not access our Pandora music internationally, but we had a few Spotify playlists that filled our music needs.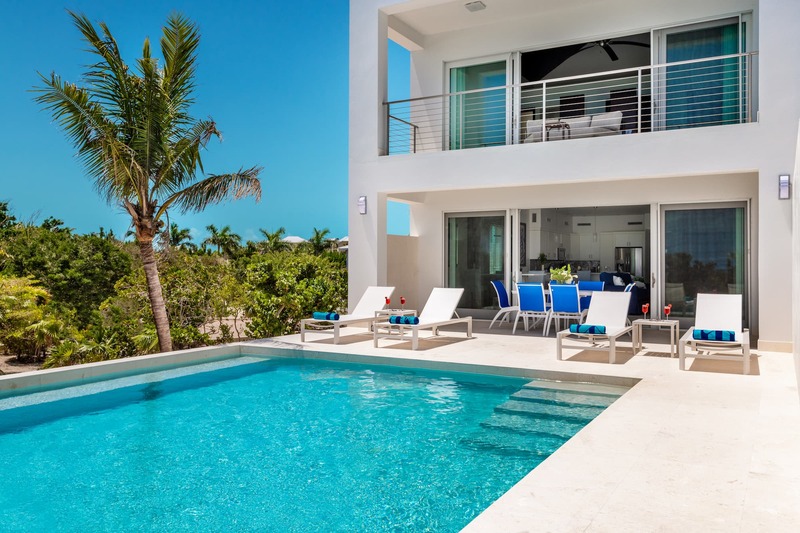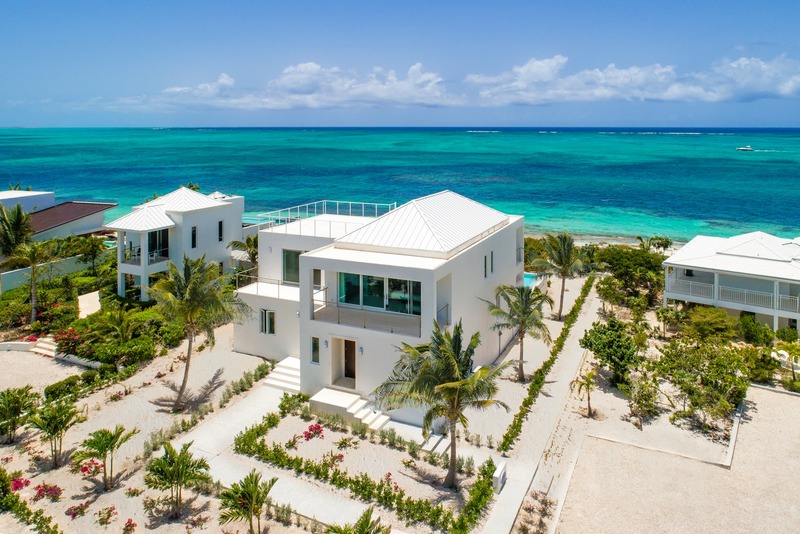 Turtle Cove is known for Smith's Reef, the beautiful coral system in front of the villa. We loved snorkeling there, as well as at Coral Gardens, just up the beach. We brought flippers and snorkel gear, but sometimes you can find various items at the villa you can use. Still, we like having our own set, even though it takes up so much space in our luggage. In fact, we packed it all in our soft sided cooler and brought it along as a piece of baggage. Some villas will supply a small top handle cooler but enjoyed having our own.
While we like to enjoy our vacations to the fullest extent we can, like most people, we still have bills at home to pay and tuition coming due. After dining out for most of our meals, we finally decided to give our wallet a little break and eat at home a few times. This was not only very doable, it was a lot of fun. We found some items like ground beef, eggs, deli meat, etc. were really no more expensive at the IGA than they are here at home. Shop wisely though so you don't have a lot of waste at the end of the week. And be prepared for the pricing of beer. We bought a 12-pack of Corona Light for $44. We made sure to enjoy every drop. Wine was much more reasonable though and you can easily find great options for only slightly more than what we pay here.
We were sad to leave, but we checked out at 10am so the maids could come clean for the next guests. Unfortunately, our flight out wasn't until later that day. However, we went ahead to the airport and got our boarding passes, and then left to go enjoy an early lunch somewhere. This worked well. We got back in time to clear the security line (there are still only 2 scanners, but we never saw the line get too long). The departure gate was crowded and there's not much to do there, so try to manage your expectations! It wasn't so bad that we would have considered the VIP Flyers Club, but some people prefer that....