Pick the Perfect Provo Beach
Pick the Perfect Provo Beach
---
Providenciales, the main tourist destination in Turks and Caicos Islands, is a 23 mile wide island framed by beautiful white-sand beaches and tranquil clear waters. With amazing snorkeling in one of the world's largest coral reef systems, the consistently rated #1 beach by TripAdvisor in the world (Grace Bay Beach), and many delicious restaurants, no wonder why Provo is getting more and more popular to visit!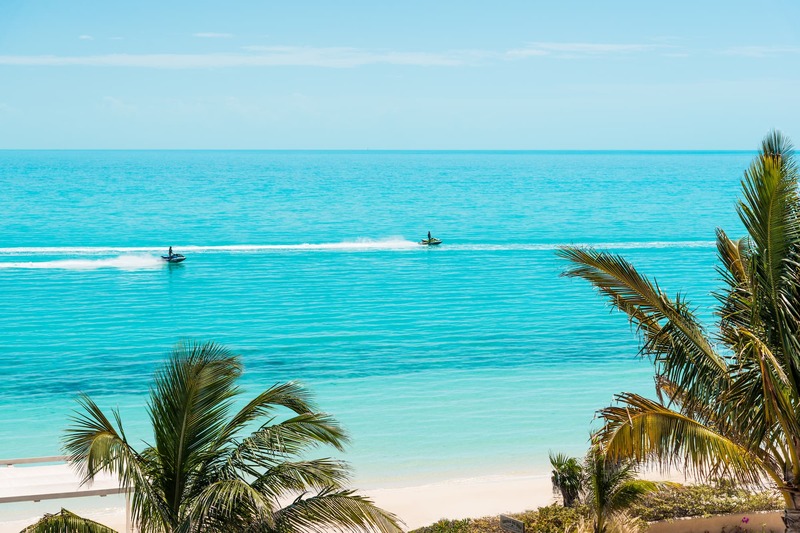 ---
If you're looking for a walk-able social scene: Turtle Cove is located in the center of the North Shore of Providenciales on the western edge of Grace Bay Beach. Smith's Reef, the best snorkeling on island, is just a short swim in front of the villas in Turtle Cove, while Turtle Cove Marina, the main marina on island which houses 5 restaurants and many activities, is a short walk away. Turtle Cove is a great neighborhood to stay in if you're looking for a walk-able vacation rental. Grace Bay Beach is a long walking beach with the high-rise hotels and resorts located about a mile North-East of Turtle Cove. Even though Turtle Cove is walk-able to a few things, we do highly recommend a rental car no matter where you stay on island as taxis are costly and can be unreliable.
If you're looking for a privacy: Long Bay is located on the South-East shore, which is a bit removed (about 15 minute's drive) from shopping and restaurants. Currently Long Bay Beach is entirely residential, some of the islands finest homes are located there with more being planned. The beach is a good long walking beach and you are sure to find several beautiful conch shells lying in the sand or just past the shore line (if you like to run on the beach take care not to step on one!). Long Bay is very popular for kite boarding and wind surfing due to the constant trade winds on this part of the island.
If you're looking for calm family friendly water: In the Ocean Point/Taylor Bay Beach are, the bay is shallow, calm, and sandy—perfect for swimming and great for small children. One of the best beaches on island! Shopping (which is limited on the island overall, really) is probably 15 or so minutes away and that is also a reasonable guess for restaurants too. Some will be further, but it depends on how far you go. Las Brisas restaurant is just under a mile away – absolutely beautiful views of Chalk Sound and wonderful food(its casual). There is a nice new Quality Supermarket approximately an 8 minute drive and a huge IGA supermarket approximately 20 minutes away.
If you're looking for great snorkeling: Thompson Cove is a convenient central location with many great restaurants nearby and great snorkeling! Thompson Cove is located approximately 5 minutes west of the Turtle Cove and 5 minutes east of Blue Hills (several restaurants here including da Conch Shack – one of our favorite spots on island).