Sapodilla Bay: Provo's Best Kept Secret Beach
Sapodilla Bay: Provo's Best Kept Secret Beach
---
Sapodilla Bay Beach is a great spot for basking under the sun, listening to the gentle lapping of the waves, and enjoying tranquil moments in a warm cove, far from the hotels and resorts. Everyone knows about the world-famous Grace Bay Beach. What some people may miss is that the island is surrounded by beautiful beaches and shorelines on all sides! One of our favorite beaches is located on the southwest shore below the tranquil gem waters of Chalk Sound: Sapodilla Bay Beach.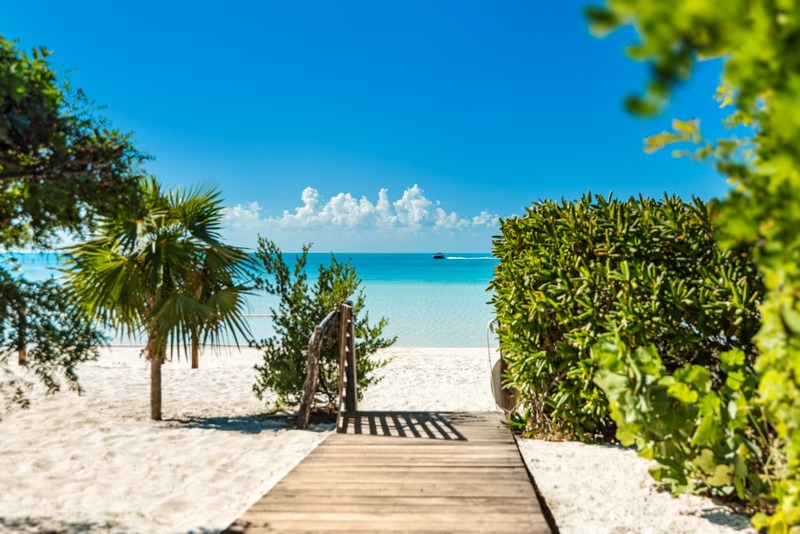 ---
Sapodilla Bay is a short walk to an island favorite-Las Brisas Restaurant. To reach other restaurants, the Salt-Mills hotel district, and grocery stores, the drive is about 20 minutes, making this area a bit remote but also ultra-private.
With calm shallow waters and picturesque limestone boulders cascading into the turquoise sea, Sapodilla Bay is a less trafficked beach since the bulk of the island's high-rise hotels and resorts are located on Grace Bay. The beach has a body of water roughly the size of a football field with waters around 1 foot deep, perfect for young children to run and play! The sands are beautiful white powder and the surrounding hills beautiful. Just next door to the beach is Sapodilla Hill, where you can find pirate carvings in the rock dating back hundreds of years! Fact-Turks and Caicos was a popular hideout for pirates.