Spotlight on Turtle Cove
---
Turtle Cove is the only upscale gated community on island. The community is located within walking distance to Grace Bay Beach, which is considered one of the top 3 most beautiful beaches in the world and is also home to the main marina on island.
Most of the tours that depart from Turtle Cove Marina focus on water sports, including scuba diving, snorkeling and sailing. For beachgoers, there is no shortage of nearby opportunities to enjoy the sand, water and sun. The beaches on Grace Bay are both ocean- and reef-protected, so you don't have to worry about rough surf.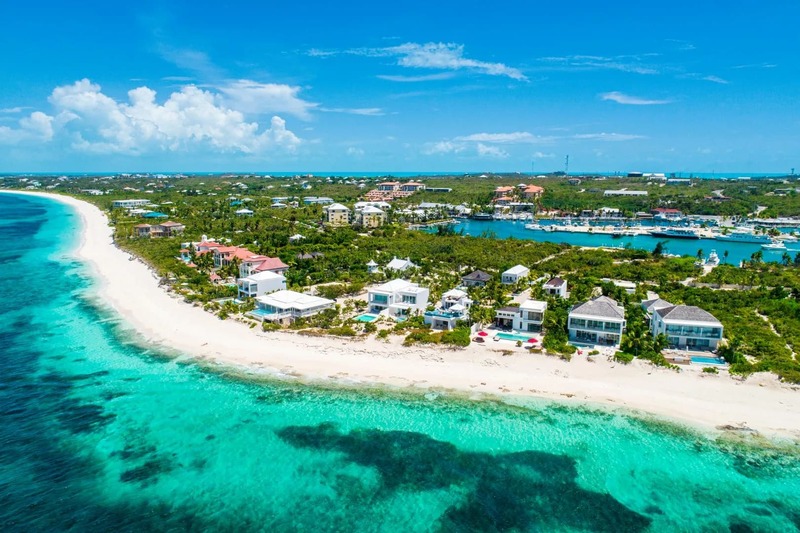 ---
Grace Bay Beach is unique in that the vast majority of the beach is covered with an extensive coral reef system that lies just off the shoreline. With nearly perfect conditions to swim and snorkel, most of Grace Bay has a fine sand bottom. Only the outer reaches of the beach—the area closest to the open ocean—offer a chance to swim over deep water, and even then, there are sand patches that can be used as a last resort.
---
There are 6 restaurants in the Turtle Cove Marina:
• Baci Ristorante: Upscale Italian with great fresh fish
• Magnolias: Upscale steak and sea food
• Sharkbite: Barfood, the burgers are great
• Tiki Bar: Casual, you have to try the fish tacos!
• Simone's: Bar and restaurant, providing international and local cuisines.
• Mango Reef: Specializing in fresh local flavors and seafood.