The Weather of Turks and Caicos
The Weather of Turks and Caicos
---
If you're planning on visiting stunning Providenciales, you won't have to worry much about inclement weather conditions. Weather on the Turks and Caicos Islands tends to be pleasant all year long. People often visit the archipelago between the months of June and October when average temperatures are in the range of 80° to 90° Fahrenheit. People who like basking in the glow of the sun and reveling in warmth make excellent candidates for Turks and Caicos getaways!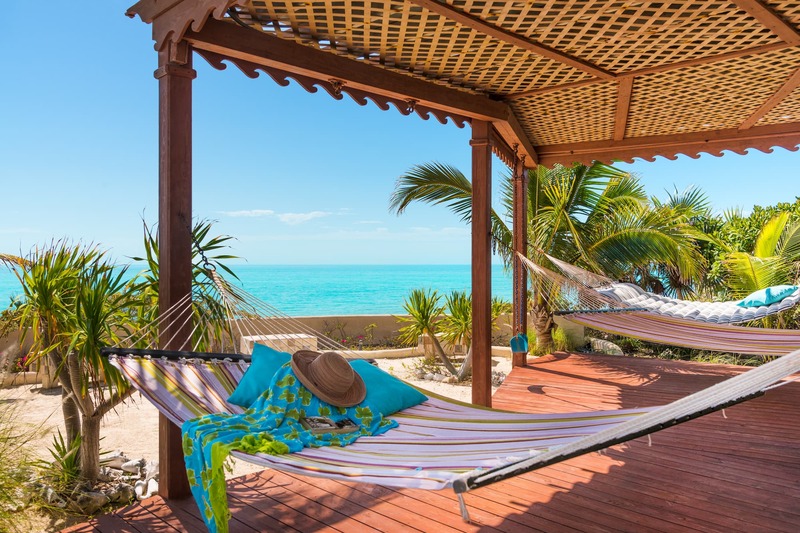 ---
The warm weather on Turks and Caicos isn't restricted to just the summer and early fall. If you're thinking about visiting the scenic Caribbean destination between the months of November and May, there's a strong chance you'll be equally lucky in the weather department. Average temperatures during this time period run between 80° and 84°, meaning that you won't have to worry about packing heavy winter clothing. If you want to experience a winter that's warm and sunny, there are few destinations on this planet that can top Provo.
It's also important for Turks and Caicos visitors to take the water temperature into consideration. The gorgeous tropical islands are popular among people who are fans of recreational activities such as swimming, snorkeling, and diving. Summer water temperatures on Turks and Caicos are typically between 82° and 84°, and ocean temperatures in winter are generally between 74° and 78°. That's fantastic news for people who like spending a lot of time in the water! The archipelago boasts consistent trade winds that ensure a pleasant and mild climate.
It typically isn't difficult to pack for a trip to the Turks and Caicos Islands. People who want to make the most of the weather on Turks and Caicos usually only need to bring shorts and shirts with lightweight textures. You don't need to pack any sweaters, jackets, or coats. If you want to feel especially prepared, however, it may be smart to bring a light sweater along, which can help you feel comfortable on cooler days or in the evenings when temperatures are sometimes on the cooler side.
Turks and Caicos is home to amazing weather conditions. You can visit the islands in January and enjoy warm temperatures; you can also visit them in April and enjoy the same thing. People who travel to Turks and Caicos in December can even revel in perfect water and air temperatures. If you want to be able to participate in outdoor activities all year long, the Turks and Caicos Islands won't disappoint.