Things to Know About Turks and Caicos: A Few Insider Tips
Things to Know About Turks and Caicos: A Few Insider Tips
---
Turks and Caicos is more than a pretty beach under an azure sky, flanked with turquoise blue waters. To really get to know the island, here are a few insider tips we put together to get you started!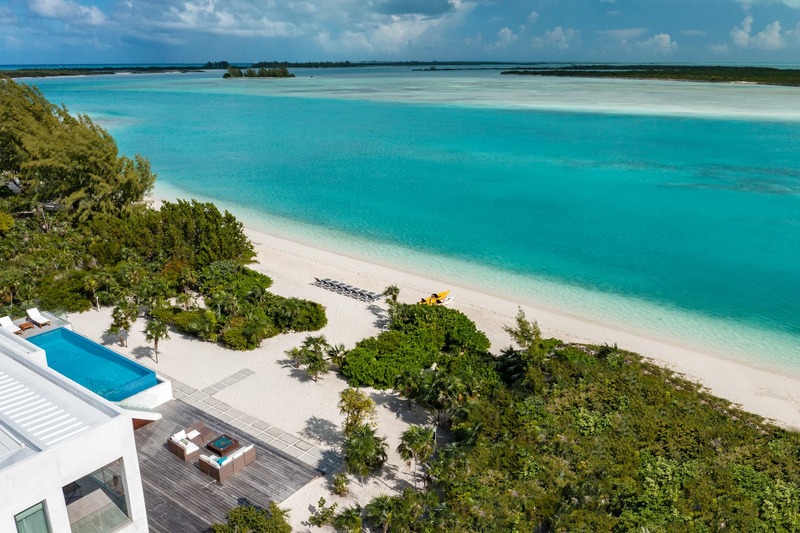 ---
Climate
The climate on the island is about as perfect as it gets. The average annual temperature is 28 degrees Celsius/ 83 degrees Fahrenheit with the hottest month being September. Rainfall is sparse, most Turks & Caicos get less than 30 inches of precipitation annually, so be prepared to dress for plenty of sunshine. Light garments that protect from the sun are acceptable attire almost everywhere. Click here to read more about local weather!
Currency
The official currency is the US dollar, but the local treasury also produces a TCI Crown (worth $1) and a quarter. These make great souvenirs, so check your change. Traveler's checks are universally accepted as well as Visa and MasterCard at most locations. On the sister islands, it's a good idea to have cash.
Immigration Matters
A valid passport is the only way to enter the Turks and Caicos Islands. All non-residents must have a return ticket to enter.
Banking
Local banks are open Monday-Thursday from 9:00 am to 3:00 pm and on Friday from 9:00 am to 4:00 pm. All banks have ATMs.
Tipping
A tip of 15% is customary in restaurants. This is usually not added to the bill but may appear as a service charge on parties of six or more in some establishments. Do not confuse this with the 12% service tax that is required by the government and is added to all restaurant bills. Tipping water-sports crews, horseback riding guides, beauty and spa personnel, and tour guides is also customary.
Public Holidays
The official holidays in the Turks and Caicos are New Year's Day, Commonwealth Day (March), Good Friday, Easter Monday, National Heroes Day (May), the Queen's Birthday (June), Emancipation Day (August), National Youth Day (October), National Day of Thanksgiving (November), Christmas Day (December), and Boxing Day (December).
Getting Here
The Turks and Caicos Islands are now easily accessible by dozens of direct flights from the United States, Canada, and the United Kingdom and the main port of entry is Providenciales. Click here to check out our Maps section!
Night Lights
Each month, a bizarre yet romantic display takes place in the shallow waters of the Caicos Banks. Fifteen minutes after sunset, from the third to the fifth day after the full moon, glowworms engage in their illuminating mating rituals. Brilliant, luminescent green flashes light up the water around them and the water is literally speckled with green fairy lights. The glow-worm spectacle is a great way to enjoy a sunset cruise and evening on or beside the water.