A Week in Paradise: Beach Villa Allegria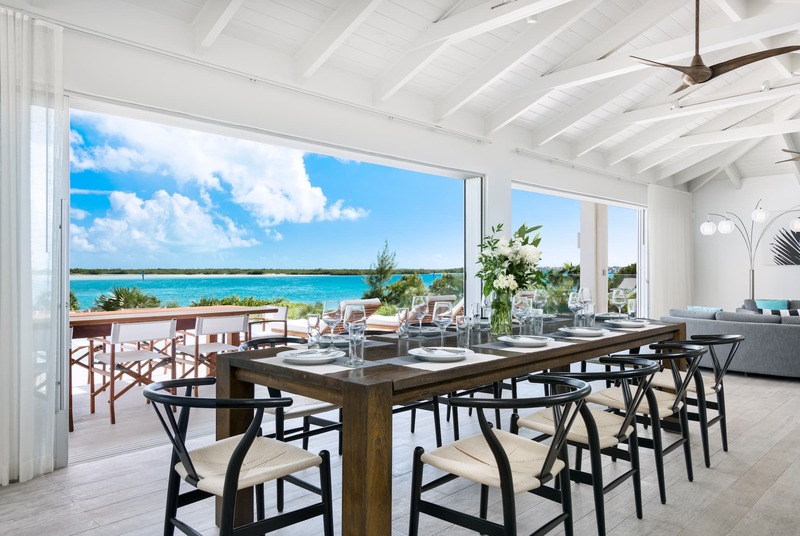 A Week in Paradise: Beach Villa Allegria
---
Escape to a world of unparalleled beauty and tranquility on the stunning island of Providenciales in Turks and Caicos. Nestled on the pristine Grace Bay Beach, Villa Allegria offers an unforgettable getaway for those seeking a week in paradise. With its idyllic location, luxurious amenities, and proximity to captivating attractions, this villa is a haven for relaxation, adventure, and cherished memories.
---
Beachfront Bliss:
Imagine waking up to the gentle sound of waves crashing on the shore and stepping onto your private terrace to witness the breathtaking panoramic views of Grace Bay Beach.Villa Allegria provides an exclusive beachfront setting, allowing guests to indulge in crystal-clear turquoise waters and powdery white sand steps away from their doorstep. The Leeward end location also offers easy access to tour operators at the Blue Haven Marina, making it convenient to embark on exciting water adventures.
Unrivaled Recreation:
For those seeking a blend of relaxation and recreation,Villa Allegria has something for everyone. Sports enthusiasts will be delighted to discover the proximity to the renowned Provo Golf Club, a top-rated golfing destination in the Caribbean. Spend your days perfecting your swing while surrounded by lush green fairways and breathtaking ocean views. The villa also provides an array of activities to keep guests entertained. Explore the neighboring cays on kayaks or paddleboards, immersing yourself in the vibrant marine life and hidden gems awaiting discovery. Back at the villa, challenge family and friends to friendly table tennis or foosball competitions, or enjoy evenings bonding over board games. The BBQ grill allows for delightful al fresco dining, creating memorable moments as you savor delicious meals while relishing the breathtaking surroundings.
Unforgettable Spaces:
Villa Allegria goes above and beyond to ensure an exceptional vacation experience. One standout feature is the "Teen's Cave," a dedicated space designed to delight teenagers and kids alike. Equipped with entertainment options, this unique area offers a chance for younger guests to unwind and enjoy their exclusive retreat.
Luxury and Comfort:
Every aspect of Villa Allegria has been carefully crafted to offer an oasis of comfort and luxury. The villa boasts beautifully appointed rooms, each exuding a sense of elegance and style. Sink into plush furnishings, unwind in spacious bedrooms, and awaken refreshed to another day in paradise. The villa's amenities extend beyond the individual rooms, as well. The well-equipped kitchen allows for culinary exploration, providing a space for aspiring chefs to create delightful meals. The tastefully decorated living areas offer a perfect blend of comfort and sophistication, allowing guests to relax and unwind while enjoying the mesmerizing ocean vistas.
And here's the exciting news: From August 10 to October 14, Villa Allegria is offering enticing last-minute discounts. You can take advantage of this limited-time opportunity, as the nightly rental rates start as low as $2.1K, allowing you to experience the luxury and comfort of this remarkable villa at an incredible value.