Discover Tranquility and Luxury at Villa Cerulean in Turks and Caicos
Discover Tranquility and Luxury at Villa Cerulean in Turks and Caicos
---
Welcome to the epitome of island luxury and serenity: Villa Cerulean in the picturesque Chalk Sound area of Turks and Caicos. This brand-new waterfront villa is a paradise for those seeking an unforgettable escape to turquoise waters, pristine beaches, and unparalleled comfort. Join us on a virtual tour as we explore the enchanting features and experiences of Villa SRA.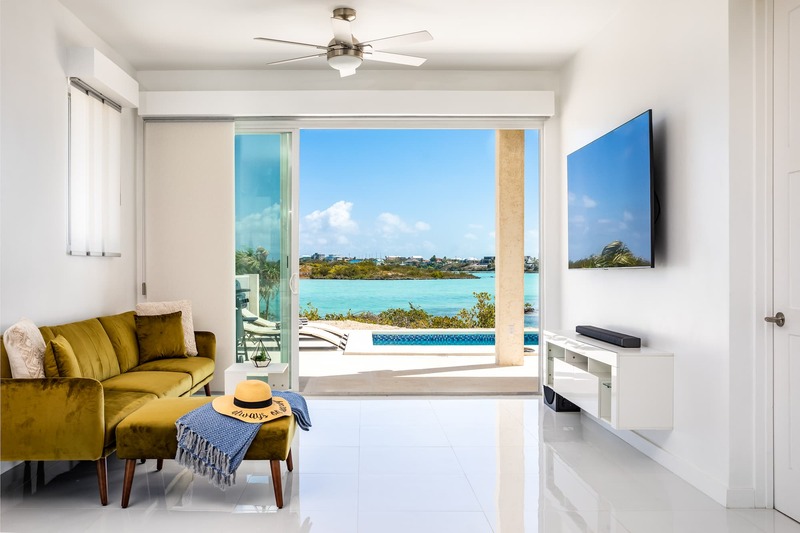 ---
A Coastal Haven:
Perched on Providenciales' southern shore, Villa Cerulean boasts an enviable location that provides added privacy and breathtaking views. Imagine waking up to the soothing sound of waves and being greeted by panoramic vistas of the bright blue waters of Chalk Sound. This coastal haven offers an unparalleled setting for relaxation and rejuvenation.
Luxurious Living Spaces:
Step inside Villa Cerulean, and be embraced by a seamless indoor and outdoor living blend. The villa's open-air design ensures a constant flow of refreshing breezes, creating an atmosphere of tranquility and comfort. Impeccably decorated, the three spacious bedrooms and modern bathrooms provide a serene retreat after a day of exploration.
Embrace the Caribbean Lifestyle:
The allure of the Caribbean beckons you to immerse yourself in the pristine waters of Chalk Sound. Villa Cerulean offers direct access to this tropical paradise, allowing you to indulge in swimming, kayaking, or paddleboarding right from your doorstep. Explore the vibrant marine life and discover the hidden gems beneath the surface.
Beaches at Your Fingertips:
With Las Brisas restaurant, Sapodilla Bay Beach, and Taylor Bay Beach just a short walk away, Villa Cerulean provides easy access to some of the most stunning beaches in the area. Sink your toes into powdery sand, bask in the warm sun, or soak in the tranquil ambiance of these picturesque coastal gems.
Unforgettable Dining Experiences:
While Villa Cerulean offers a fully equipped kitchen for those who enjoy cooking, don't miss the opportunity to indulge in the flavors of the Caribbean at Las Brisas restaurant. This culinary gem is situated nearby and provides a delightful dining experience with breathtaking views of Chalk Sound.